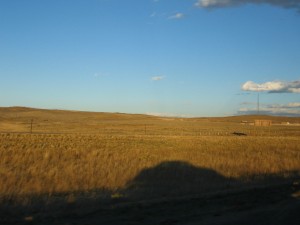 It has been quite some time since I wrote the previous post. No doubt some loyal readers were wondering such things as:
"Did Zach just stay in Utah forever?"
"Did Zach ever install his carputer or did he only assemble it?"
"Did Zach actually, in fact, die?"
"If I had a nickel for every blog post apologizing for not updating frequently enough, how much money would I have?"
"Is this project ever going to be finished?"
"What's for lunch?"
I apologize first for making you ask those questions, second for waiting so long to answer them, and third for not giving you a single nickel for this very apology. Because these questions do have answers. Answers such as 'no', 'yes', 'no', 'more than enough to pay for the rest of my gas', 'definitely', and 'delicious sushi with a glass of Oolong tea!'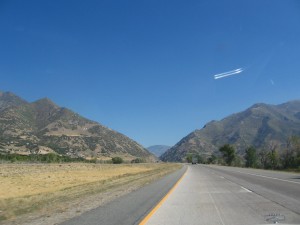 Which ties in nicely to what I was wondering about as I drove out of Utah, very alive and full from a delicious lunch, to continue my amazing project: wind generators. It so happens that I ran across a couple of them on my way.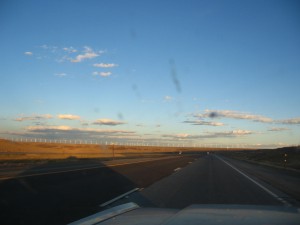 Okay, it so happens that I ran across a friggin' slew of them.
What was the world like before we had wind generators? What was the world's weather like with so much less wind? Did we have clouds or only fog? Was the Midwest still windier than the rest of the US?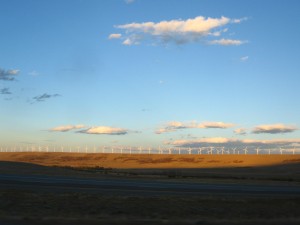 Most of the world's wind generators are located on "wind farms," huge wind-producing complexes of wind generators, which are also often located close to actual farms. The reason for this is that wind farms, with their ability to generate wind in just about any direction, can effectually control the weather – of course, their direct influence on the weather fades quickly with distance, but the effect is, of course, worldwide (a la butterfly effect). Amazing, what mankind has wrought.
Then I thought about Chicago, dubbed "The Windy City" long before the advent of these marvelous weather-influencing machines. That was a different type of wind, however.
And I felt inspired by both types of wind. Wind. Wind carries the seeds of life from one place to another. Wind makes waves, affecting even the underwater world it cannot directly touch. Wind pollinates plants, carries whispers, lifts the eagle high into the sky, fills a boat's sails and gives it motion. Wind turns the weathervane of change, and blows the dust from the old and stagnant. The wind completely shapes the unplanted desert, and can wear down even rock with its persistence. Wind.
And wind generators, though manmade, are one source of this wind, this agent of life, transportation, and change. And I too can be a wind generator! I will blow my trump and sound my horn and smack my drum to the beat of a different drummer, drumming together with 100 different friends from different cities and cultures. I will carry the seeds of music to places they have never been carried. I will blow a wind that has never been blown. I will bring music around the world and bounce the music of one man off another's until all the world has connected their ideas in one big celebratory web of human experience.
I believe strongly that music is a language common to all humanity (one of very few such languages), and is therefore something remarkable and unique. With my Recording Tour of Love, I want to promote inter-cultural dialog to an extent impossible using traditional languages. With the wind of this project, I will blow the world together in a collaborative effort heretofore unseen.
Things like this go through my head all the time, I just don't often write about them because I'm too busy doing something about them.
"Um…"
What is it, Attractive Girl?
"You know that wind generators don't actually generate wind, right?"
Yeah, so?
"Okay, just making sure."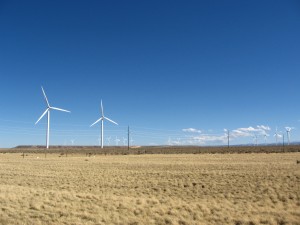 Soon I was out of Utah and on my way to Fort Collins. I was happy to say that getting out of the cattle region of Montana/Utah/Idaho also put this behind me: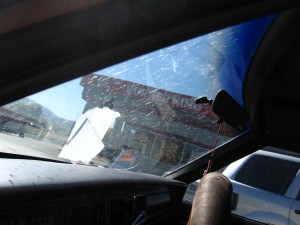 NEXT: Carputer… PART DEUX!