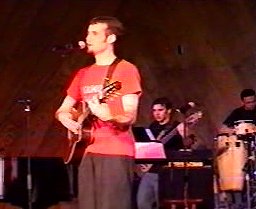 Who
Zach Bardon is a multi-instrumental singer/songwriter who creates music in a wide variety of styles.
What
Taking the gamut and running with it, Zach's music incorporates Latin and Afro-Cuban rhythms, jazz, flamenco, Britpop, tango, and even Celtic into what are at heart just some good pop/rock tunes, creating a style he likes to call "cosmopolitan pop." Listen to one song on this site and it would be easy to pigeonhole him (ouch!...?), but listen to another one and you'll quickly find out just how versatile this musician is. Blah blah blah.
When
Always.
Where
Wherever quality http traffic is served.
Why
Because life is too full to remain unsung.
Whether
Ok, this format is becoming tiresome. Whether? Gimme a break.
Whom
Really, stop it. You can't re-ask a question by changing it to objective case.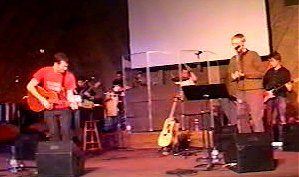 How
Very carefully.
Inasmuch
That's not even a question!
Vocal Influences
Thank you. Some of the jazz greats like Ella Fitzgerald and Nat King Cole. Some of the English like Coldplay, Martin Smith, and Keane. Other major influences include Sting, Leigh Nash, and Kevin Max.